Maintaining Faith in an
Unstable World
The conflict between faith and doubt is the great reality of the time in which we live. Never before in human history has so much tragedy been witnessed in such vivid display to so many. News events are transmitted via cell phones worldwide as they happen — hurricanes, earthquakes, famine, sickness, murder, terrorism, and every imaginable evil. Even more disheartening are news reports filled with the hypocrisy of those who were supposed to be pillars of the community and faithful shepherds of the church—their crimes against the innocent have now been exposed and add an even greater burden to the weak in faith. At times like these, doubt can plague even the most earnest Christian.
The sacrifice of Jesus is fundamental to the Christian faith, yet most Christians cannot reasonably explain why God required the death of his only son before he could begin to forgive a single person (Heb. 9:22). What does Jesus sacrifice accomplish and how does it redeem us? Why did God require his sacrifice in the first place? Will only Christian's benefit from Jesus' sacrifice?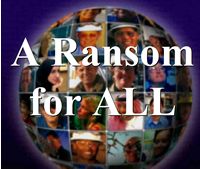 Click here to start a 10 minute
video slide presentation
A RANSOM FOR ALL
FREE BIBLE STUDY DOWNLOAD
The Divine Plan of the Ages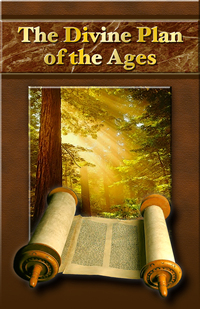 Click here to get this title and others like it.
"The title of this series of studies -- The Divine Plan of the Ages, suggests a progression in the Divine arrangement, foreknown to our God and orderly.