The Wonderfully Awesome Responsibility of CHRISTIAN PARENTING!

Parental obligations are amongst the most momentous pertaining to the affairs of mankind. Do we think about this incredible power to propagate the human species? Do we realize that this is the nearest approach we humans have to the divine power? Indeed, it is the exercise of divine power by mankind as God's agent. The possibilities connected with the birth of every child extend in opposite directions of advantage or disadvantage, good or evil, honor or dishonor—to wonderful extremes. Surely if men and women realized this matter from its true standpoint it would lift the begetting of children from the plane of a passion and a relaxation of intellectual and moral principles to a consecrated plane, in which the responsibilities of fatherhood and motherhood would be realized in a manner and to a degree attained as yet surely by very few.
The sacrifice of Jesus is fundamental to the Christian faith, yet most Christians cannot reasonably explain why God required the death of his only son before he could begin to forgive a single person (Heb. 9:22). What does Jesus sacrifice accomplish and how does it redeem us? Why did God require his sacrifice in the first place? Will only Christian's benefit from Jesus' sacrifice?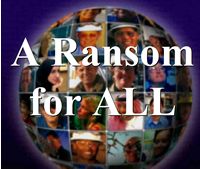 Click here to start a 10 minute
video slide presentation
A RANSOM FOR ALL
FREE BIBLE STUDY DOWNLOAD
The Divine Plan of the Ages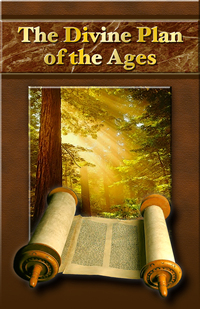 Click here to get this title and others like it.
"The title of this series of studies -- The Divine Plan of the Ages, suggests a progression in the Divine arrangement, foreknown to our God and orderly.