The Joys of Being Left Behind!
The movie LEFT BEHIND is back! This rebooted story, staring Nicholas Cage, tells the tale of a group of survivors who are left behind after millions of people suddenly vanish and the world is plunged into chaos and destruction. This movie is based upon a series of religious novels by Tim LaHaye and Jerry Jenkins, that promote a overly dramatic and sadistic view of end time prophecy. On national television, these authors admitted that they feel fear is an acceptable strategy to motivate people into accepting Christ. God, however, would never endorse conversions out of fear. "There is no fear in love; but perfect love casteth out fear, because fear hath torment. He that feareth is not made perfect in love." 1 John 4:18
The sacrifice of Jesus is fundamental to the Christian faith, yet most Christians cannot reasonably explain why God required the death of his only son before he could begin to forgive a single person (Heb. 9:22). What does Jesus sacrifice accomplish and how does it redeem us? Why did God require his sacrifice in the first place? Will only Christian's benefit from Jesus' sacrifice?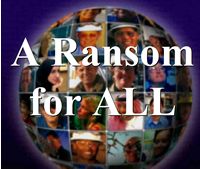 Click here to start a 10 minute
video slide presentation
A RANSOM FOR ALL
FREE BIBLE STUDY DOWNLOAD
The Divine Plan of the Ages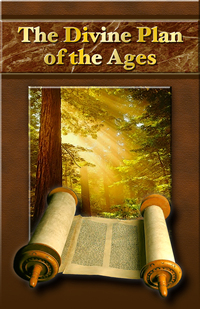 Click here to get this title and others like it.
"The title of this series of studies -- The Divine Plan of the Ages, suggests a progression in the Divine arrangement, foreknown to our God and orderly.