Bible

™

Today

ASK any Bible question, get Bible ANSWERS from a real person, DISCOVER more about your Bible!


PRE 2014 Site Archive
(Note, not all links will be available on this archive)




Welcome to BibleToday.com - this website is dedicated
to demonstrating that the Bible is God's Word for our time.

Click here to subscribe and receive a daily Bible study email via Google

Click here to view previous month's Featured Articles



Featured Articles

| | |
| --- | --- |
| | A master architect's goal in overseeing a high-rise construction project is the realization of his design culminating in an inauguration celebration after completion. Those unfamiliar with the architect's design will have difficulty envisioning the grandeur of the finished building during construction. Large earth moving equipment quickly turn a once peaceful landscape into a dynamic construction site of dirt, dust and debris. To the unlearned, it appears the project is heading in the opposite direction from the original intention. The master architect does not waver from his purpose, always focusing on the details necessary for achieving the goal. He is not discouraged by the unpleasant conditions during construction because he knows everything is proceeding precisely as planned. Only after the final scaffolding comes down will all be able to appreciate the truly magnificent structure which was penned by the master architect's hand many years before. |

God told his secret plans to his servants the prophets, and it will all happen... Revelations 10:7

For ages and ages this message was kept secret from everyone, but now it has been explained to God's people. Colossians 1:26


God knew Adam and Eve would fail their trial in the garden of Eden due to lack of experience, therefore he had a plan prepared prior to the foundation of our world to redeem and eventually restore them and everyone else (1 Peter 1:20). God kept his plan secret for a long time and only revealed the details gradually as was necessary to accomplish his grand design. Today this plan can be explained and properly understood, however many people do not really understand it and are misinformed concerning the principle which permitted God to justly release Adam and everyone else from the death sentence.

Original Superstitious Irrational Notions

The principles in the construction of buildings are directly applicable to the development of a belief system. Carelessness in laying a proper foundation will have adverse consequences on the superstructure. The most beautiful and secure belief system is destined to collapse if it is built on a deficient foundation. It is somewhat amazing to see people focus on superficial topics and neglect to examine the integrity of their own faith's foundation. Surely, it is more exciting to discuss the latest end-of-world prophecy, new interpretations on the symbolic beasts of Revelation, faith miracle healing, or living a prosperous Bible based lifestyle than it is to scrutinize an old "tried and true" foundation.




Free Bible Study ebook downloads. Click here



™
Click here to download Bible Today iPad App


Click here to add our rss feed

WHAT IS
TRUTH?
Click here to test yourself on five basic Bible questions
What we accept as truth must be founded in God's Word.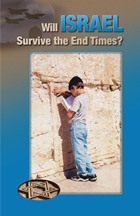 Who is God?


Click here to read THE DIVINE PLAN OF THE AGES in your language
Read Current Newsletter Issue
Click above to
open the PDF file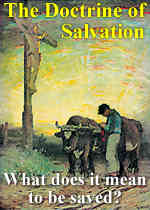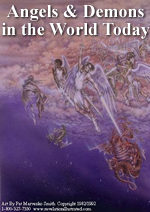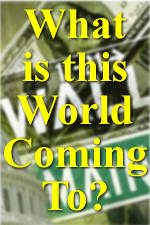 Click Here for Berean Bible Study Freeware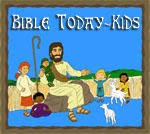 BIBLE STUDENT LINKS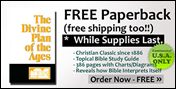 Free Online Bible
Study Courses

Online Bible Study courses are being offered free to anyone interested in a self-paced online Bible learning experience. If you are interested in signing up for this online Bible Study course - please click here and you will be sent your login credentials.
For our Bible study friends outside the United States, we offer a free bible study guide (printable PDF) that immediately becomes available after you submit your request.

Not sure how to approach Bible study? This free online Bible study guide will help you understand the various types of Bible study available: Exhaustive topical Bible study; Study of Symbolic language; Study by time frame; The Importance of Context; Study by Type and Antitype.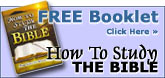 Cómo estudiar la Biblia para que tenga sentido
en español
Libere la transferencia directa
Chasque Aquí

Click here to subscribe to "Daily Heavenly Manna", receive a daily Bible study email via Google Groups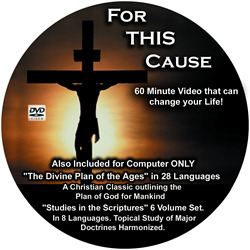 There are many causes that man has pursued through the ages, many selfish...some noble...but none can compare with the cause for which our Lord came...a cause that, as the angel said, will bring joy to all people. A cause that will result in blessing every man, woman and child that has ever lived. For This Cause connects the Bible with Archaeology and Modern Israel, from the Tabernacle of old to the Space Age. Trace Bible prophecies to our very day, marking the establishment of the Kingdom for which Jesus taught us to pray. 60 minutes.
Click here to watch other videos for free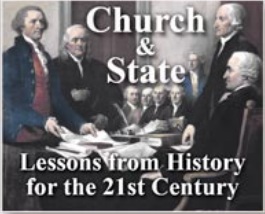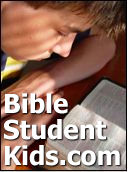 Click here to visit
Bible Student Kids.com

BIBLE STUDENT LINKS