God's Plan to Bless You and All People
Jesus taught us to pray, "Thy kingdom come. Thy will be done in earth, as it is in heaven" (Matthew 6:10). Prophecies indicate this kingdom is near at hand. We are at the threshold of the most glorious epoch Earth has ever seen—the blessing of Christ's Millennial Kingdom! This will be the "Golden Age" mankind has cherished in their hopes and aspirations since the dawn of history. The results will be more wonderful, more glorious, more all encompassing, than even the dreams of philosophers, poets and sages. The best which noble men and women have dared imagine will be surpassed by the wonders God has planned.
The sacrifice of Jesus is fundamental to the Christian faith, yet most Christians cannot reasonably explain why God required the death of his only son before he could begin to forgive a single person (Heb. 9:22). What does Jesus sacrifice accomplish and how does it redeem us? Why did God require his sacrifice in the first place? Will only Christian's benefit from Jesus' sacrifice?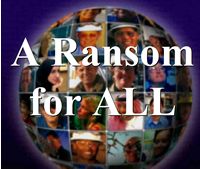 Click here to start a 10 minute
video slide presentation
A RANSOM FOR ALL
FREE BIBLE STUDY DOWNLOAD
The Divine Plan of the Ages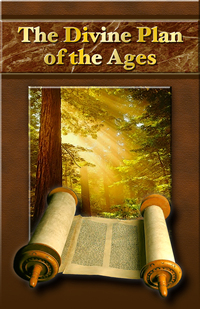 Click here to get this title and others like it.
"The title of this series of studies -- The Divine Plan of the Ages, suggests a progression in the Divine arrangement, foreknown to our God and orderly.