At the recent Hiroshima Memorial service, President Obama used this solemn occasion to stress the importance of curbing nuclear proliferation. This gesture of goodwill brings to the forefront the vital question: Will mankind ever realize global peace? On May 27, seventy-one years after America dropped an atomic bomb on Hiroshima, Barack Obama became the first sitting U.S. President to visit the city since its destruction in 1945. There was no apology given to the people of Japan from the President — most Americans have felt justified in this extreme offensive measure to end the war with Japan. But most Americans have also had a sincere regret for the gruesome aftermath of using such a weapon of mass destruction. Instead of an apology, President Obama used the solemn occasion at the Hiroshima Memorial to stress the importance curbing the continuing threat of nuclear proliferation. He described that horrific day when "a flash of light and a wall of fire… demonstrated that mankind possessed the means to destroy itself." And the threat of worldwide annihilation still exists. We need only look to North Korea and Iran to see the potential destructive power if atomic weapons got into the hands of ego driven dictators and/or radical religious zealots.
The sacrifice of Jesus is fundamental to the Christian faith, yet most Christians cannot reasonably explain why God required the death of his only son before he could begin to forgive a single person (Heb. 9:22). What does Jesus sacrifice accomplish and how does it redeem us? Why did God require his sacrifice in the first place? Will only Christian's benefit from Jesus' sacrifice?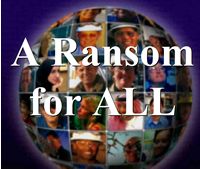 Click here to start a 10 minute
video slide presentation
A RANSOM FOR ALL
FREE BIBLE STUDY DOWNLOAD
The Divine Plan of the Ages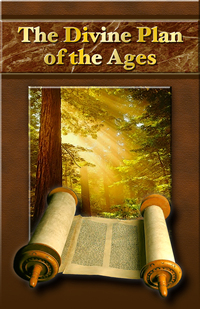 Click here to get this title and others like it.
"The title of this series of studies -- The Divine Plan of the Ages, suggests a progression in the Divine arrangement, foreknown to our God and orderly.