Israel, A Nation of Miracles

The new born state of Israel will be 70 years old on May 14, 2018. What a 70 years! To start with—the rebirth of the state of Israel in 1948 was a miracle of history (Ezek.37:1-11; Luke 21:29,30). Never before has a nation been destroyed, its people dispersed to the ends of the earth, and then, nearly two thousand years later, re-gathered to their homeland and re-established as a nation.

When Israel declared itself an independent state on May 14, 1948, still another miracle occurred. The armies of seven Arab nations marched on the newborn State, boasting that they would "push the Jews into the sea." Outnumbered 100 to 1, Israel not only repelled the invaders but acquired more of Palestine than was granted in the UN partition plan. Yigael Yadin, Israel's commander of operations in that war, had a terse explanation of Israel's victory. "It was a miracle!"
The sacrifice of Jesus is fundamental to the Christian faith, yet most Christians cannot reasonably explain why God required the death of his only son before he could begin to forgive a single person (Heb. 9:22). What does Jesus sacrifice accomplish and how does it redeem us? Why did God require his sacrifice in the first place? Will only Christian's benefit from Jesus' sacrifice?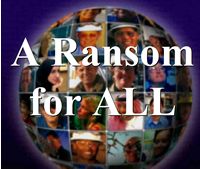 Click here to start a 10 minute
video slide presentation
A RANSOM FOR ALL
FREE BIBLE STUDY DOWNLOAD
The Divine Plan of the Ages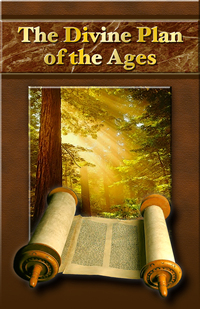 Click here to get this title and others like it.
"The title of this series of studies -- The Divine Plan of the Ages, suggests a progression in the Divine arrangement, foreknown to our God and orderly.